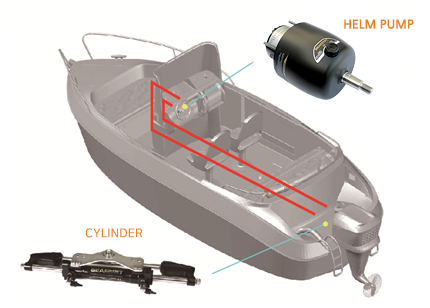 If steering wheel is rotated in clock wise, oil is pump out from the port (right port from the front view) into the port of cylinder (Port side).
This cause the cylinder tube move to the port side, which move the boat to right side (starboard). Oil displaced from the opposite end of the cylinder flows back to the helm pump.
For steering in the opposite direction, simply turn the helm pump the other way.
When no course corrections are required, the inbuilt lock valve holds the outboard engine stationary.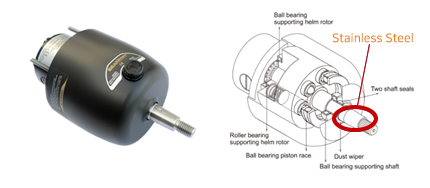 HELM PUMP
Maximum Durability
SS 304 Shaft
Lock Valve Inbuilt
Interconnecting ports (Black plugs) for dual stations of steering
Common dash hole mount for easy replacement with other brand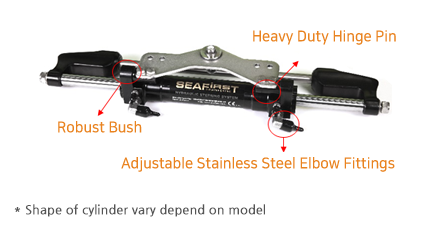 CYLINDER
Stainless steel shaft with hard chrome plate
Aluminum tube with anodizing
Aluminum arms with anodizing
Stainless steel lock nuts
Compact Design for less space installation
Install for single and multi engines
Balanced cylinder : The number of turns lock to lock is equal port to starboard
PART
20HP
60HP
75HP
90HP
115HP
150HP
200HP
250HP
300HP
350HP
MO100H

 

MO150H

 

MO350H

 

MO700H

OVER